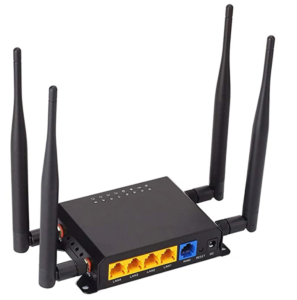 We are currently OUT OF STOCK  on all AT&T. 
However, you can sign up to be put on our waiting list at no charge.  We'll contact you when available (usually 2-3 weeks)
EC25 LTE 4G modem
Has built in WiFi and 4 Ethernet ports
WAN failover for dual services 
Has all LTE bands – 2, 4, 5, 12, 13, 14, and 66
Can be used on most carriers
Connects up to 32 devices on a single WiFi 2.4Ghz
Works on AC home power or 12V DC power for vehicles/campers
$299 + $99.95 basic AT&T monthly service
Not T-Mobile Compatible
If ordered before 3PM central your unit will ship out day of USPS priority and take 2 to 5 business days to get there. Shipping time not guaranteed!
(2 week waiting period)