One of our customers created a youtube video of their experience getting high speed internet into their camper.

 
10/10 would recommend BixWireless! We finally found something that works well in our area for a great FLAT price. The staff was extremely helpful,friendly, and super fast on response time when we've needed them!

Brandy D. Crossville, TN
Hello, 
 I just wanted to follow up with our new service offered through Bix Wireless.  
We got set up with your service on January 11, 2020.  We were very interested in the wireless services you offered but were not sure if it would work for us in our rural location. However, you mentioned your 14 day return policy and we decided to give it a try. We were amazed at how quickly it came up and the difference in how great the speed was compared to our old carrier. 
You have gained a customer and we can't wait to share this with our friends and family.
Thank you,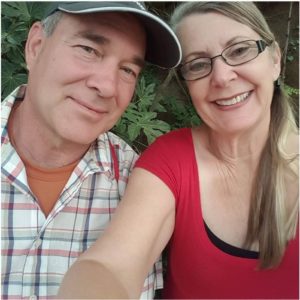 Alan & Ellie 
Maricopa,  Arizona
 I set up the new service this morning and am very pleased. My old DSL service speed was 1.8 dnld/ 0.2 upld.
Now 20.43 dnld/ 15.23 upld.
Tonight my wife and I are going to try to enjoy a movie without buffering.
I learned about you from a post on the Boondocking Facebook page.
Thank you
Grant – Jackson, WI
I cannot believe the warp drive speed I now have with the BIX wireless. My speed is 60M vs the RV parks 1-2M
The price is $84.95 per month and the Router $299.00 No Contract, No throttling, when you are not using you can turn it off and you pay nothing. To turn it back on all you need to is call them and they will send you a new SIM in 2 days. I would not have believed it until I came back to my RV and it was everything they said it would be, they are the real deal.
Jeffrey P Bennett
Las Vegas
We love our customers! Truly we do. Gene was getting over 100M download speed (photo attached) but his unit kept rebooting. So without hesitation, we sent him another replacement asap, and here's what he emailed us this morning:
So happy we chose your company! The new unit arrived today- a day early btw. I already have it up and running. I'll test it for 24 hrs and ship out the original unit first thing Monday morning. I will pack a copy of the receipt with the shipment. Thank you for your fast and courteous service. I am hard to impress. You have more than done so….
Highest regards,

Gene S.- Bend, OR
I'm a trucker and been using your service about 3 weeks and love it. Now I can use my Roku tv and laptop anywhere ( where there is cell signal) I go. No more paying to use spotty truckstop wifi.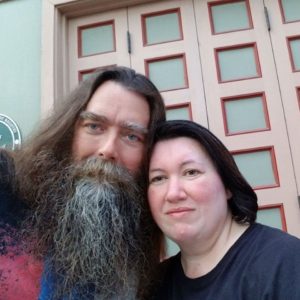 Tony F.  Macon, GA
I've had Bix Wireless for a couple of weeks now. Our last provider was Hughes Net. Bix is 10x better! We are in a rural area without a lot of options. Faster, no buffering.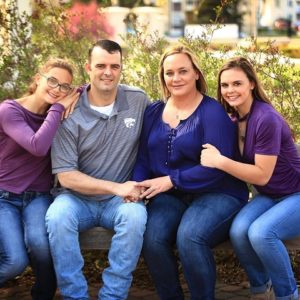 Phil  – Holton, KS
We have had Bix for over two weeks now and LOVE it!! No sitting and waiting on movies to load, no checking to see if we have enough high speed to get through a movie or download!! It's fast and goes with us when we move! Plus, it was super duper easy to order! The people were really helpful and friendly!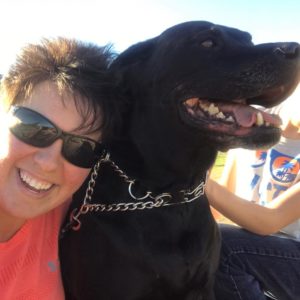 Amy  – Phoenix, AZ
I went to the website to order service and had a choice of modems. I read through the choices and made my choice. I went through the process to order the modem and service which was very simple to do. I entered my personal information and credit card which is typical of any online order. I received two emails afterwards confirming my order and a welcome email about the service. Two days later, I received the package, opened it, plugged it in and it was all ready to go. I took all of my devices and changed them to this service and everything worked perfectly.

David W. Hartford City, IN
Got Bix yesterday, so far it's far superior to Satellite at half the price with no data caps or throttling. Pages load in 1/4 the time they took on Viasat.
Brian L. – Mancelona, MI
I recently purchased the wireless modem/router from Bix. I took it with me when I drove my Class B camper to Florida for 6 weeks.
I also purchased a Roku stick which I plugged into my TV, using the router and Roku I was able to watch netflix at almost all the State park campgrounds with no slow loads, no waiting.
I also was able to work with my business using my laptop at campgrounds and even when parked in parking lots.
I would recommend the Bix router to anyone wanting to travel and stay in touch, which worked nicely with my phone. I had lots of times that my AT&T ios phone had no signal but I could still call and text using the router connection.
Good product and so far no complaints
M. Snyder – Fort Wayne, IN
I gotta give praise to Steve, who was my agent thru the whole process. at&t took their sweet time to get my activation done, but Steve was very friendly and courteous thru the whole thing and constantly checked to make sure they were working on it. my data speeds are averaging around 78mbps dl and 21mbps up and is running my Roku TV and PS4 very well, as well as powering a couple mobile devices. seems pretty dang good for me considering I'm several miles from a tower, down in a valley on the lake with nothing but trees around. Steve deserves a raise or at least some kind of gift of appreciation lol. I'll update my review after having service for a while. Thanks again, Bix family!!
Chad – Siloam Springs, AR
Works absolutely as advertised! So much faster than I had…No issues at all! Customer service folks are amazing for us "not to tech savvy folks!" SO glad I took the leap! Thank y'all!
James – Pike Road, AL 
We found Bix at the Quartzite RV show – definitely the best find! We snowbird and having reliable internet is important to us. No more throttling or unusable RV park networks. We arrive at our new location, plug in our BEC router and in one minute we have our network. Nothing's changed, all the names and passwords are the same, our printer works, our video streams without stuttering, it's like being at home. We were a bit sceptical at first but now we're just gonna ditch our wired internet and use this exclusively, even at home.
Scott – Lakeside, CA
My husband and I RV full time and had been looking for an option for a device that would give us what we needed to be able to network, Watch TV as well as work efficiently. We ordered your BEC 6500AEL with T-Mobile Service to try out. We received it today, Hooked it up to our Network and tried it out. We tested it inside our RV with all of our devices as well as outside of our RV. We are very amazed at how much faster our connections are both inside and outside of the RV. We tested it VIA Wi-Fi on our phones (turning data off so only Wi-Fi was working) and went for a walk around our campground that we are staying at for the month. We have to say it completely blew our minds on how far we were able to pick up the Wi-Fi signal on our phones – we calculated it to be over 250/300 yards and still an uninterrupted signal with no buffering. This is an amazing product and we will promote this to all we come into contact with at all campgrounds we stay at as well as promote to others online. If you need any correspondence from us to promote this product we would be willing to offer that to you.
Jessica G. – Chattahoochee, FL
Great internet service for a great price too. I don't receive any internet where I live since I live in the country and I bought their Netgear Nighthawk modem and sim. The connection is awesome, my son is able to play online on his Xbox, I work from home right now and go to school online and we stream Netflix, Hulu, etc. with no issues at all. Plus, their customer service is top notch! Highly recommend.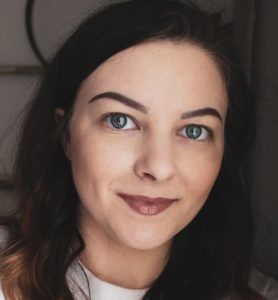 Katherine – Burleson, TX
This is the best servies I have had. I live in a rural area and always had no internet or it had to be satellite internet( not the best ).. Got this service and it has been nothing but excellent. I can't rave enough about them. They had to send out new sim cards( not costing me a thing ). They were calling me making sure everything was ok and working. Steve & Michael are what customer support should be everywhere.
Luke S.  – Bristow, OK
We ❤️ our Bix Wireless!! Thank you for the best internet we ever had!!
Traci F. – Schuylkill Haven , PA
Such an awesome service and amazing price!! after ordering the router I ordered arrived very fast and worked amazing in our camper where we are usually stuck with only safelight internet. so it was about double the speed which is much better and cheaper. tested it out in the car on the way home and had amazing coverage the entire trip and at home the speeds are just about equivalent to our Xfinity speeds ❤️❤️ so glad we took the leap and can't wait to call this week to cancel our other internet at home!!
Brittney D. Muskegon, MI
Super fast response and service. Was struggling with another carriers sim. Order one through Bix. Now reaching speeds that I was hoping to hit! They have been super awesome so far. About to give the tv streaming a try with them also! Thanks!
Cory B. Bowie, TX
Thank you for your help. I have signed up for your service just now.
Your availability and knowledge was the deciding factor for me. I've called/chatted/emailed with about 10 companies today. You guys are by far the best, IMO.
I'm an IT Systems Engineer and I was relieved when I spoke to Michael in support and was also very happy with the sales side of things when discussing with Brooke.
Thanks for making this decision and easy one for this IT guy!!
Stan L. –  Centennial , CO 
I absolutely love Bix Wireless! My wife and I are travelers living in an RV full time; she's a travel nurse and I'm a filmmaker. We have traveled more than 3000 miles in the last 5 months (NC, VA, OH, MO, NM, AZ) and Bix wireless has consistently provided internet speeds that have made our nomadic life possible. Right now we are staying on an Indian reservation just outside Tonto National Forest and I'm getting 59mbps down and 36mbps up with my Nighthawk M1. Bix Wireless, if there is anything I can do to help you folks out- customer review, website, video, send you cookies, ANYTHING- let me know. I love you guys!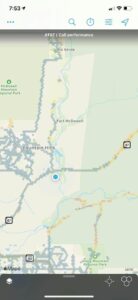 T. Baltzly