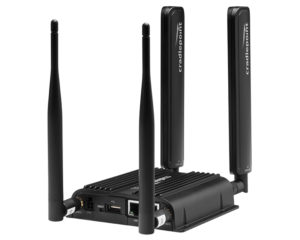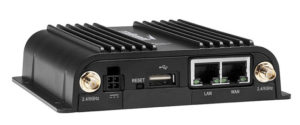 Cradlepoint IBR900 + Service
Category 11 modem. This unit is best for those in rural areas. The ability to aggregate bands allow for higher speeds and more reliable connections.  Aggregation means it combines multiple signals from the cell tower and combines them into 1 bigger service for your end.  This is our fastest running router. 
Can use for our extreme 800GB package on AT&T or our Basic 400GB package on ATT.
Has dual wifi on 2.4G and 5G
Has all LTE bands – 2, 4, 5, 12, 13, 14, and 66
Works on AC home power or 12V DC power for vehicles/campers
1 year replacement warranty
$899 plus carrier service below:
 Monthly Service – $84.95 on ATT for 400Gb
Monthly Service – $159.00 on ATT for 800Gb
T-Mobile Not Compatible
If ordered before 3pm central your unit will ship out day of, USPS priority, and take 2 to 3 business days to get there. Shipping time not guaranteed!