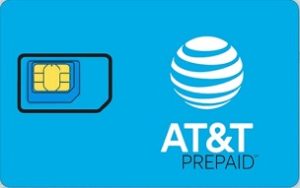 We are currently OUT OF STOCK  on all AT&T Lines. 
However, you can sign up to be put on our waiting list at no charge.  We'll contact you when available (running about 3 weeks)
This is our monthly service only.  With this you will use  your own LTE compatible device.
Bring your own device
Monthly Service Only
Using AT&T
Service is auto billed monthly via with any major credit card.
No throttling.  No contract or credit checks.
 Speeds up to 100M download are capable, but depends on your location. Typical speeds are 20-30M download and 10-30M upload.  We do not guarantee any speeds, but our service is wide open.  Meaning you'll get the fastest speed according to your signal to the tower.   This will depend on your geographic location to our closest cell tower. Once ordered you will receive a email asking for your IMEI#. Once received your SIM will be shipped USPS priority and take 2 to 5 days to get there. If you order before 3PM central your SIM will ship out day of and you will receive a tracking # that evening. 
 Monthly Service only – $99.95 on ATT for 400Gb
Monthly Service only – $189.00 on ATT for 800Gb
For AT&T, you cannot use ZTE model of modems.  AT&T will reject these models – IFWA, MFxxx, MF279, MF985, etc.
Once you order we will send email asking for your IMEI number of your modem.